Ugh, when did winter pass? Snow melted on the mountain tops, birds are singing, bees are flying from flower to flower, and maybe in the inside of my house (>cringe<), the days are becoming longer and longer and hotter (eww). And don't get me started about allergies.
Spring is a very difficult season to choose clothes. Like,the weather doesn't know how to behave; 'Should I make you cold? Should I make you hot? Should I make you feel both at the same time? Let's try everything until summer comes, shall we?'.
In the mornings it's kinda cold, midday you could walk around with just a T-shirt on and at night time you will definately need a jacket.
Some of the most famous fashion houses have sorted it out for you, what to wear, how to wear it and when. They wait patiently for spring and summer to come to give us the most wonderdul fashion designs and colors.
Shorts, dresses, shirts, pants, suits, heels, flats, all in for sping time fashion!
SPRING 2017: NEW YORK FASHION WEEK
In NYs fashion week, many fashion houses have chosen pink, the color to attract girly girls like you. It surely gives us a flirty, summer/ spring vibe and it is a very girly and cute color.
From left to the right: Celine, Baleciaga, Valentino (picture below)
Ryan Roche
Altuzarra
Florals are always in for spring collections and this is just few of them.
From left to right : Michael Kors, Balecianga, Cloé
Jason Wu
Tory Burch
Stripes, stripes, stripes. Geometrical designs, colorful jackets and dresses. Get ready for summer!
Proetza Schouler, Cloé, Sonia Rykiel
Marc Jacobs
Altuzarra
Jumpsuits are easy to wear any time of the day and a must fashion choice for spring and summer. Easy to style, can be wore with high heels, or even with flats for more comfort. Or wear heels and put a pair of flats in your extra large bag. That works too.
From left to right: Hermés, Isabel Marant, Vanessa Seward
What matters in fashion, is passion. Wear what makes YOU feel pretty. Wear clothes that make you feel comfortable. Wear suits, dresses, jeans, shorts. Wear that funny and innapropriate shirt you have on your closet for too long. Wear those big sized sunglasses, or your fancy high heels for your date. Life is too short to care about how my handbag matches my shoes!
Make fashion for YOU ♥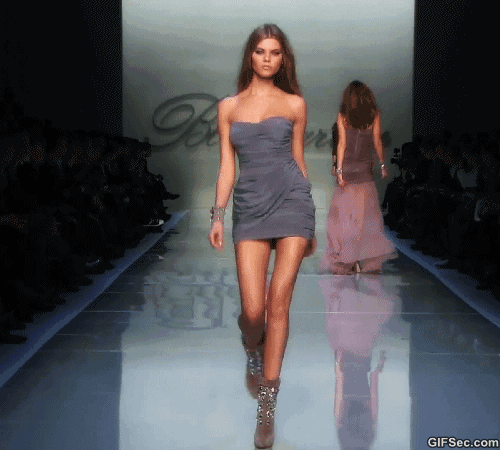 xoxo
GeorgiaT