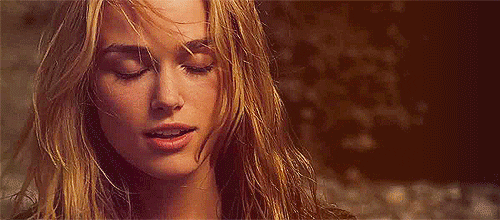 With social media lip frenzy, everyone is obsessing over having plump, full, luscious lips. Can you blame us? Full lips are a sign of youth, sexuality and fertility (so they say).
We've all seen and admired Angelinas' Jolie plump lips for years, Keiras Knightley pout (obsessed) and Kylies Jenner-ready for selfie- lips. While not everyone may have inherited that pout from their parents, it is not always natural, but I can safely say that almost every woman in the world wants that, well I want that. No. No, I need that.
And there are the lucky ones, those who were already gifted at birth (I could murder you:) ).
How to make them appear bigger?
Although there are plenty of ways to make your lips seem bigger and fuller, like surgery can make the result last forever (at what cost though?), the ways I am going to share are only temporary but overall the results are pretty amazing in some cases!
First of all you need to exfoliate and care for your lips. Use a lip base, lip balm or vaseline with a pinch of sugar apply it on your tooth brush and brush gently your lips to exfoliate (you can also use salt but I find that salt dries lips, but sugar doesn't). Brushing in circular motion makes a boost in your circulation on the area which makes them look plumper! Mission accomplished! Sort of.
I, myself, have quite thin lips, I don't really mind, but I was searching for a cheap way to enhance them as naturally as possible without having an invasive surgery and spending loads of money. The first thing that popped up was this lip plumper device which is made with plastic or silicon. I think.
It certainly gives you results. It plumps. It is temporary. But it is supposed to last up to 3 hours(?) if done correctly and with regular use you can make it last more and more and more.
It is offered in may shapes and sizes depending on your lip shape and how big you want your lips to be. You must be careful when you use it though, because too much tension can make your lips go purple, bruise, bleed and you will not be that happy with the result 🙂
I didn't try this method yet ⇑, but I have tried other more natural ways to plump my small lips like using cinnamon. Cinnamon is spicy. Cinnamon burns. I had no idea. Well I had never, ever, applied it on my lips before and had no idea it burn that much. It is supposed to help with circulation on lips, because it's spicy, it makes your blood rush to the surface, makes them appear more red and bigger too. So there's that. It did have a result but didn't last tha long, maybe for an hour tops? Well, it IS temporary solution so…yeah..
Overlining. Well..Ok. Overlining is given a bad reputation. I guess it's because of women who are trying to copy Jokers' look. Like a smudged lipstick around your lips, it cannot look good, can it?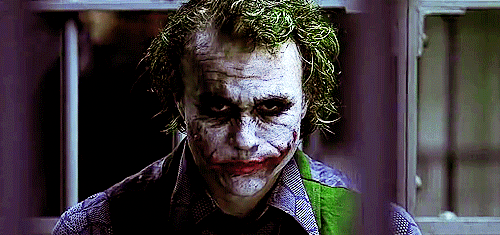 You just need to do it right, you know. Don't go overboard. Don't go too much over your natural lip lines. Don't drag it all over your lips. You could end up looking like a clown. And not a funny one. Instead, when you're reaching the ends of your lips, don't overline. Go for your natural line. It will appear more natural and generally you achieved a good look.
Slightly darker liner is fine, but too much of a difference between liner and lipstick is a no-no.
Also I really cannot understand why they are using models with already full lips to demonstrate how you can plump your lips with liners or anything. Show me a girl with thin lips. Show me how she can do it -_- If she can then I can. This silicon, lip model will not do the trick. Just saying.
You can also use contouring for your lips too. Yeah, it's not just for your double chin, your boobs and your abs. It's for your lips too! Yayy..(?). Use a brown shade on the middle of your bottom lip just a little below, where your would use your lip-liner. Then you can high light the middle of your top lip (on your cupids bow). This makes your top lip appear to be plumper, as if they are pouting and light is shining on them. You can also add darker lines on your lips with a dark contouring stick like this:
This works better for me, because it is inexpensive and quick enough, because i am not a high maintenance girl. I need about 10-15 minutes to get ready from head to toe. I need quick fixes man. While I am sure many, many stuff will come up in the next years maybe months, devices, fillers, creams (maybe they exist now? I don't know) , I am addressing a few things I have tried and just stating my experience with these.
These are just random pics that are supposed to help you understand the concept of contouring and lip lining. You do you. Do whatever and however you want to do it. If you feel pretty then just do it, because in the end of the day you are who you are and you should love it.
Georgia T
♥xoxo♥